GOLDEN Educator Residents & Top Finalists Announced!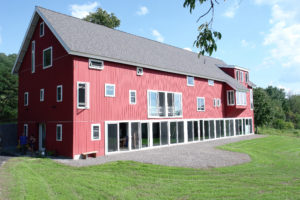 Golden Artist Colors and the Alliance for Young Artists & Writers are pleased to announce the recipients of the 2016 GOLDEN Educators Residency:
Isaac Alarid Pease
from Albuquerque, New Mexico
Media Arts Collaborative Charter School
Jessica Clark
from Fairmont, North Carolina
Lumberton Sr. High
Bryan Wilson
from Charlotte, North Carolina
Northwest School of the Arts
Collectively, these educators have been teaching for over 30 years.
The residency is a partnership between the Alliance for Young Artists & Writers and Golden Artist Colors, who have partnered for a second year to offer an unprecedented opportunity for Art Educators with a student who received recognition in the 2016 Scholastic Art & Writing Awards. The three selected educators are invited to participate in this two-week artists' residency in a sylvan setting in upstate New York through the Sam & Adele Golden Foundation in July/August 2016. They will also each receive a gift certificate for $1,000 for GOLDEN paints.
Virginia McEnerney, Executive Director of the Alliance for Young Artists & Writers said, "Golden Artist Colors is to be commended for making this exceptional opportunity available to outstanding educators. We were most impressed by the quality of the applications we received this year. Teachers are part of the lifeblood of the Scholastic Art & Writing Awards, and we are privileged to have this moment to show our appreciation for their efforts in the classroom as well as our respect for their work as artists."
The Alliance partnered with the National Art Education Association to review the applications to the residency. In addition to the three residents selected, nine additional finalists were identified and they will also receive $1,000 gift certificates for GOLDEN paints.
Congratulations to the 2016 GOLDEN Educator Residents and Educator Finalists!
New Video on GOLDEN Facebook Page
In case you missed it, we recently posted an "unboxing video" on our Facebook page showing the contents of the new QoR 24 Set. "Unboxing videos" have been a phenomenon for a few years now, but they've seemed to explode in popularity recently. Be sure to check it out and share it with your customers!