Available starting in February of 2018, we are pleased to introduce 500 Series Heavyweight Mixed Media pads. At Strathmore, we are extremely proud to be able to provide quality products that meet the ever-changing needs of artists, which is why we have created a new 3-ply grade of product in response!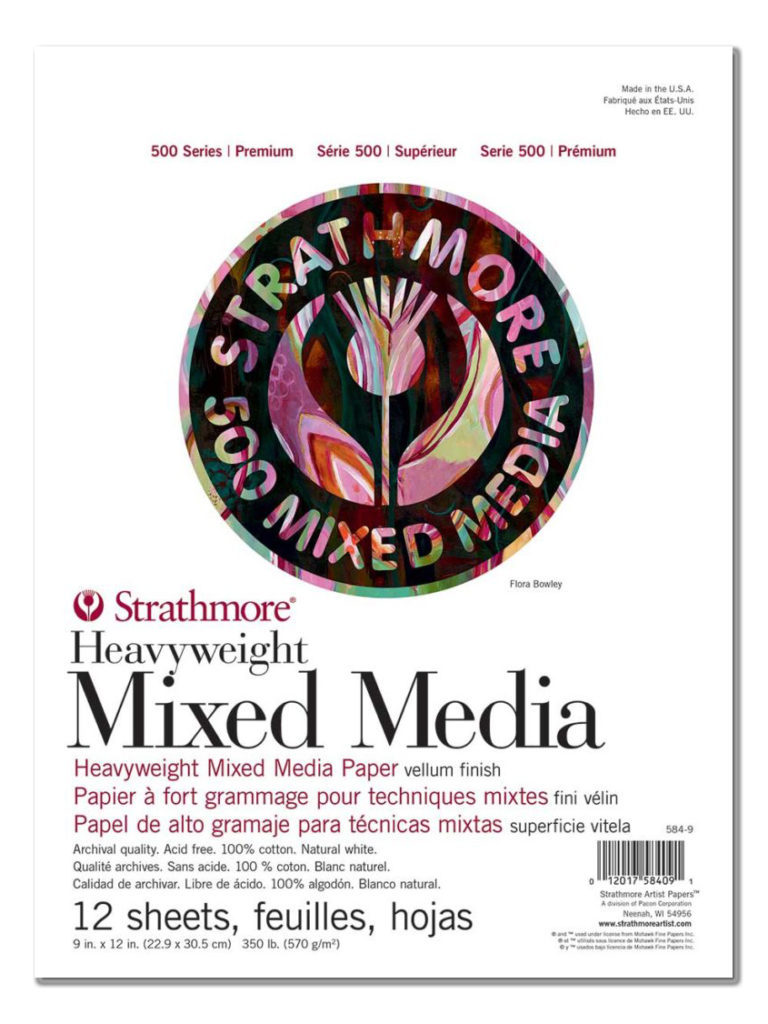 The newest member of the Strathmore Mixed Media® family is an extra heavyweight, 3-ply 100% cotton surface, which is internally sized for wet media while having a durable vellum finish for drawing techniques. This grade is excellent for use with watercolors, gouache, acrylic, graphite, pen and ink, colored pencil, marker, pastel, and collage. The paper can stand up to heavy media use and multiple layers of media applications, including the continuing-to-trend technique of pour painting.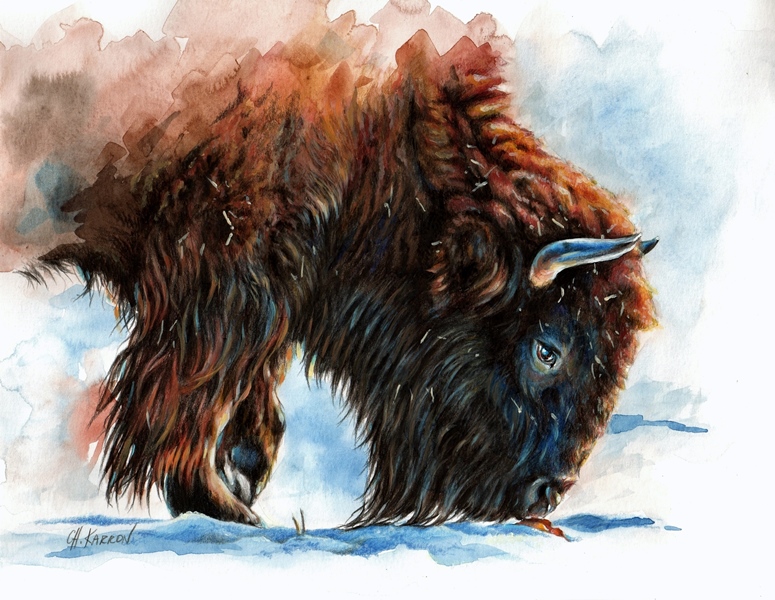 These pads are archival, are lignin free, and are available in convenient ready-to-use and frame sizes. Officially launching with Strathmore's Spring 2018 promotion, the NEW 500 Series Heavyweight Mixed Media pad line starts shipping February 5, 2018 from Strathmore.
Strathmore 500 Series Heavyweight Mixed Media pad features include:
350 lb / 570 gsm heavyweight paper.
3-ply, 100% cotton, acid free, natural white color paper.
Vellum drawing surface with the wet media characteristics of a watercolor sheet.
Appropriate for finished work by advanced recreational or professional artists.
Sheets are easily removed from glue binding.
12 sheets of paper per pad.
Made in the U.S.A.
Available in 6" x 8" (SM584-6), 9" x 12" (SM584-9), and 11" x 14" (SM584-11) pads.
500 Series Heavyweight Mixed Media pads are featured on an introductory promotion which runs through the Spring promotion, February 15, 2018 to April 30, 2018. Learn how this new program can increase the productivity of your retail space by contacting your MacPherson's sales representative today!
500 Series Heavyweight Mixed Media support materials for retailers including, shelf labels, samplers, and sell sheets which are all available on our Retailer and Distributor Tools section of the website at www.strathmoreartist.com.