Winter B-T-S Promotional Period Reminder
All GOLDEN  Artist Colors brands and associated products can be advertised up to 40% off every day until February 8, at which time advertising goes back to 30% off every day. Please contact the GOLDEN  Sales Department directly with any questions.
GOLDEN  to Attend CAA Mid-February in Los Angeles, California
For a number of years, GOLDEN  has been exhibiting at the College Arts Association (CAA) Annual Conference. As the world's best-attended international art conference, CAA's meeting will facilitate networking opportunities and enable participants to exchange ideas and information with colleagues from across the globe. It's a great opportunity for us to engage with college and university professionals in the art community. This year, the show will be at the Los Angeles Convention Center from February 21 – February 24, 2018.  GOLDEN  folks from the US will be present in the Golden booth (#424 & #426), so please stop by and visit.
Master Teacher Art Exhibition at GOLDEN Artist Colors Loft Gallery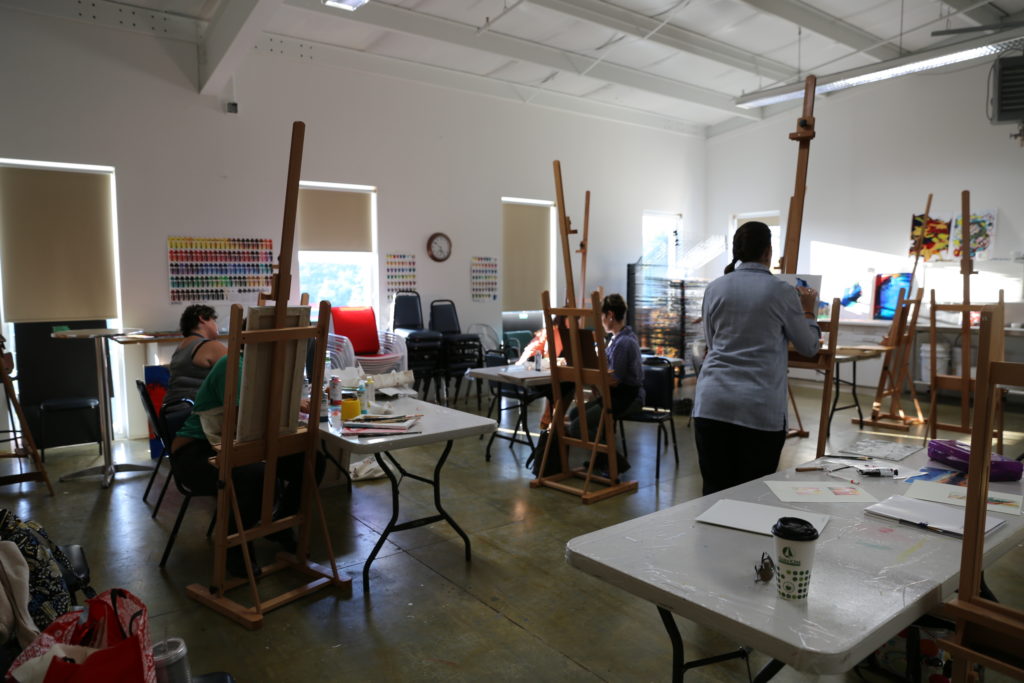 GOLDEN  Artist Colors has partnered with its local DCMO, Madison-Oneida and Herkimer County BOCES to host its second Master Teacher Art Exhibition. The Opening Reception will be held on Saturday, February 17, 2018 from 4:00 to 6:00 pm in The Loft Gallery at GOLDEN Artist Colors. The exhibition will feature artwork by 17 local art teachers who participated in the recent Master Teacher Program, which was held at GOLDEN  in the fall of 2017. The 8-week-long Master Teacher Program offered two professional painting instruction courses for art teachers in the local community and was focused on helping participants explore a range of painting media and techniques to reinforce or establish their own voice.
Just Paint #35 Will Be Online and Landing in Mailboxes Late February
Our intention is to offer Just Paint as a valuable resource, providing interesting ways for artists to engage with materials and we sincerely welcome your feedback.
Articles in the upcoming issue include:
Statement from Mark Golden
Zinc Oxide: Warnings, Cautions & Best Practices as it Relates to Oil Paints
New Colors from Williamsburg Oils
Introduction of Benzimidazolone Yellow Medium & Light
Sam & Adele GOLDEN Foundation (SAGF) 20th Anniversary Art Auction Benefit
Scholastic Educator Residency
To read these articles and much more, go to www.justpaint.org, a site dedicated to housing all past issues of the Just Paint newsletter and so much more. If additional printed copies of Just Paint are required for in-store presentation or staff distribution, contact your MacPherson Representative for ordering instructions.