Cassie Brehmer, Midwest Account Manager & Catherine Monahon, Copywriter, MacPherson's
Mark your calendars! While you're focusing on sales and promotions for the winter holidays, keep these three retail-related holidays on your radar. We've put together key links, hashtags and merchandising ideas so that you can easily integrate Black Friday, Small Business Saturday and Giving Tuesday into your promotions next month.
Black Friday, November 23rd
Black Friday is the informal name for the day following Thanksgiving, the fourth Thursday of November. Traditionally recognized as the beginning of the holiday shopping season in the United States, Black Friday is an opportunity to reach a wide audience with deep discounts.
While this "holiday" is often utilized by larger nation-wide retailers to have "blow out" sales, in recent years some companies, like REI, have taken a different approach; not participating due to the perception that the focus on shopping takes away from the otherwise family-oriented holiday weekend. To keep your Black Friday sale family friendly, consider holding a small event with a family theme in addition to a sale. Choose a project like rock painting, alcohol ink on yupo, or ornament marbling.
Merchandising Tips

Consider having one or two items on closeout pricing. For great deals, check the

October SuperMarkdowns list

on the Macpherson's homepage in the Tools drop down menu.

Alternatively, be a little cheeky and offer your own version of a Black Friday sale: a sale on all of your black paints, papers, sketchbooks, pens, markers, spray paint, etc.
Social Media

Black Friday is a great day to post on social media—in 2017 more than 130 million people discussed Black Friday on Instagram and Facebook…that's more than the Superbowl!

Announce your holiday hours and any promotions your followers can expect over the coming weeks.

Hashtags: #BlackFriday #deals #giveaway #sale #Christmas #Thanksgiving #Retail #ShopSmall

Small Business Saturday, November 24th
Small Business Saturday is a day promoted by American Express and the United States Small Business Administration as part of the Shop Small movement—a nationwide effort to celebrate small businesses and strengthen communities.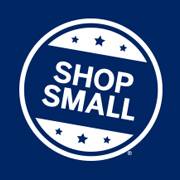 The "Shop Small Studio" is full of free, easy-to-download promotional materials, ideas for events and tips for effective merchandising. To participate in Small Business Saturday and access these resources, you do not need to be affiliated with American Express. For access to even more planning resources, register your business here and receive promotional goodies such as stickers, balloons and tote bags.
Merchandising Tips

Feature locally made products on the day of, as well as store merchandise like t-shirts, mugs or tote bags.

Invite local artisans to set up a booth in your store.

Host a creative event for children or adults like "Make a Wishlist" where children can walk around the store and write down which items make it on their dream list for the holidays.

Utilize the Shop Small Studio to create custom signage.
Social Media

Share your story. Reconnect. Show your community why you love being a part of your neighborhood, and how valuable this season is to your business. Honest communication and a humble thank you will make a meaningful impression, differentiating yourself as a small local business that truly cares.

Hashtags: #ShopSmall #smallbizsat

#smallbusinesssaturday

#GivingTuesday is "a global day of giving fueled by the power of social media and collaboration. Celebrated on the Tuesday following Thanksgiving (in the U.S.) and the widely recognized shopping events Black Friday and Cyber Monday, #GivingTuesday kicks off the charitable season, when many focus on their holiday and end-of-year giving."
Giving Tuesday is a great opportunity to build relationships with an organization or cause that your customers care about. Register here and download the media toolkit. Click here to see what other retailers have done in the past.
Merchandising Tip

Get wishlists from local community centers or arts organizations and set up donation boxes so your customers can do a little good while shopping for gifts

Poll customers or staff to help choose an organization to contribute to that is meaningful to your community
Social Media

Hashtags: The creators of #GivingTuesday say, "Create your own hashtag. We've seen #GivingZooDay, #GivingTreesDay, #GivingShoesDay, #iGiveCatholic, and more. Have fun creating your own twist on #GivingTuesday."
#GivingTuesday even has an extremely well thought out social media toolkit with pre-written posts to help you post online. Tag @givingtues in your posts.